History of Huinon Toner
In 1998, Mr.Shuguo Liu, the chairman of Reprographic Scientists and Engineers Society of China, the predecessor general manager of Zhanjiang Canon Toner company, as a founder-member designed establishing a private technological shareholding enterprise, Shanghai Huisheng Toner Development Co.,Ltd. in Shanghai. In order to expand the scale of R&D and production, and with the support of the Zhanjiang government, the corporation was moved to Zhanjiang, Guangdong and registered name as Zhanjiang Huinon Toner Development Co.,Ltd. by business administration department. In January 2010, we built new factory in Dongguan city, Guangdong, the company name changed to Huinon Toner Industrial Co.,LTD, moreover multiple equipments and production lines have been imported and rebuilt and added, production scale has been enlarged and high quality of the products have been ensured.
Huinon Toner specialize in developing electronic developable materials and raw materials, researching, developing, producing the toner for photocopiers & laser printers, magnetic iron oxide and CCA etc. Huinon Toner successfully developed toner for Kyocera Mita series digital copiers and laser printer, which can be fully compatible with the original toner for Kyocera Mita. Furthermore, the products are ensured to be high quality with reasonable price.
Moreover, the project which named 'electronic developable materials' has been listed to the national torch project in 2001.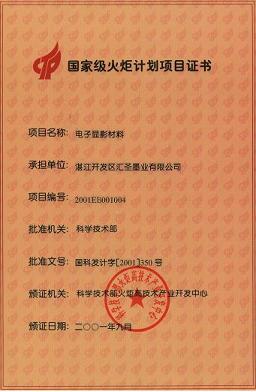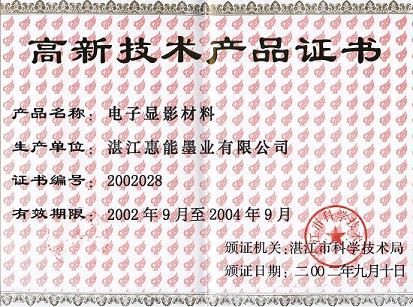 In Huinon some shareholders with senior engineers, associate professor, doctor and masters, have highly abilities of research and development, we maintain multiple invention patents.